Information Technology Wish List for 2019
It is the end of the year. While we review the ups and downs and learning's of 2019, we also turn our attention to 2020. We consider what our goals should be and we consider how we are going to achieve them. Let's pretend that there is no budget, whatever we need and want we can get. What would you put on your wish list? Some options are as follows:
As technology improves and security systems become more sophisticated, the hackers too also become smarter. The game of cat and mouse continues and we need to stay in front at-all-times. Any sign of weakness and we will be caught. Therefore, it is vital that we continuously upgrade security for both our hardware and our software. We must future proof our IT security solutions and we must ensure we have our IT security maintenance is in place to protect us constantly.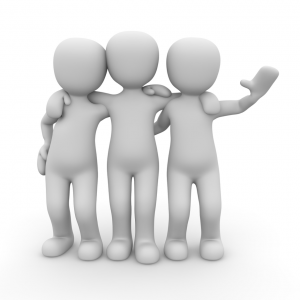 Hardware Upgrade
Is your equipment functioning optimally? We always want to ensure our business operates on market leading high quality IT systems but doing a complete overhaul can come with a hefty price tag. Yet, what we can do is continuously make system upgrades before equipment reaches it use by date or begins to lag. Finding suitable IT hardware for your business can be a challenging process and working with an experienced procurement team can provide support when investigating equipment specifications, costs, quantity and logistics.
Using the cloud can accelerate business development and help to achieve our business goals. Working with the experts can help any business to understand their needs and determine which application(s) are a suitable fit for the cloud and provide a strategic road-map for Private Cloud, Public Cloud and Hybrid Cloud. The experts will assess and plan the cloud migration with an improvised information technology infrastructure in the cloud to ensure a smooth and hassle free cloud migration.
Ultimately, the top of a wish list can include having Global ITN as the IT consultancy partner for future projects and support. Global ITN provides specialist IT design (Information Technology ), IT Solutions, IT Managed Services, IT security and  IT support services. We provide our IT services to many different professional sectors requiring different input levels. As a result, Global ITN can deliver these IT services for startups, small to medium-sized businesses (SMBs) and large corporations. These services include data center, cloud computing and server services as well as IT support services and packages. In addition, we work closely with our clients to develop personalized and comprehensive support packages.